Fundraising a Startup: Advice from Four Industry Experts

TandemLaunch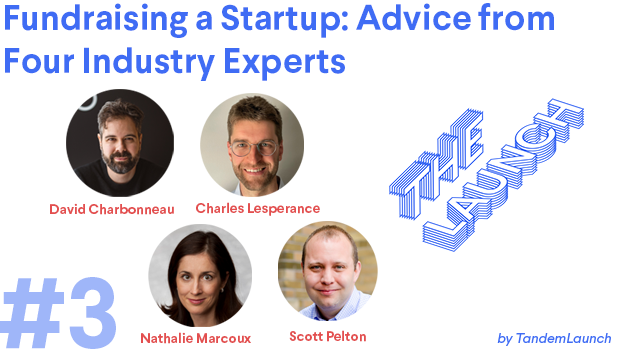 Hosted by TandemLaunch, this special episode of THE LAUNCH podcast offers insight into investment trends in today's tech landscape, attributes investors look for in founders, and ways to overcome the investor accessibility challenge. Listen to a panel of investing experts in the tech industry discuss relevant topics and offer advice that all entrepreneurs should hear.
Learn more about our inspiring speakers and check out our other podcast episodes below!
---
Guests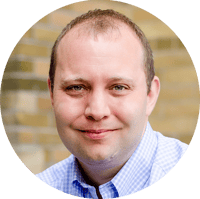 Scott Pelton
Co-Founder, RISCCAP
Scott Pelton co-founded RiSC Capital in 2019 to fund Canadian deep tech opportunities. He has been investing in private companies in Canada for 20+ years with previous experience at MaRS IAF, Round13, GrowthWorks Capital and Scotiabank's original fintech fund, e-Scotia. Scott graduated with a Computer Engineer and Management degree from McMaster University and worked in technical roles at startups and large firms in the 1990s.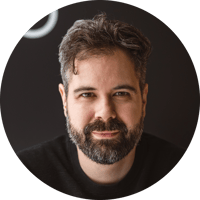 David Charbonneau
Associate Director, Boreal Ventures
David Charbonneau is the founder of Boreal Ventures. Boreal Ventures is a $26M venture fund supporting Quebec's most promising deep tech start-ups from pre-seed up to Series A. Created in partnership with Centech, one of Canada's largest applied science incubator and accelerator, the fund strives to build bridges with local and international investors alike and become a partner of choice in the Canadian landscape. Prior to founding Boreal Ventures, David worked at BDC Capital where he helped manage a $135M early-stage venture fund specialized in industrial and clean technology. David also spent 4 years in management consulting and strategy at KPMG-SECOR, where he supported executives on investment decisions, strategic planning and post-merger integration. David holds a bachelor degree in electrical engineering as well as a master in industrial engineering focused on technology management.
Nathalie Marcoux
VP Finance, Capinabel Inc.
Nathalie Marcoux, CPA CA, is vice-president finance at Capinabel inc, a private holding company, since 2001. She is a member of the board of TC Transcontinental inc , a publicly listed company,  . She is president of the advisory board of an HEC incubator, the Remi-Marcoux Entrepreneurial Track. Mme Marcoux is also member of the Tandemlaunch LPAC and president of the advisory board of the Carmelle and Remi Marcoux Chair in Arts Management. Madam Marcoux is involved as a member of the jury for the Startupfest and c2mtl's 25 Emerging Entrepreneurs and has been a regional and national member of E&Y's Entrepreneur of the Year contest. She is also an investor in various Canadian startups and a mentor for many entrepreneurs.
Charles Lesperance
Partner - Deep Tech, BDC
Charles Lesperance is Partner for BDC Capital's Deep Tech Venture Fund, created in 2021. Charles served as Assistant Vice-President Ecosystem Development after he joined BDC Capital in 2016. He also played a key role in the formation and deployment of BDC's Bridge Financing Program during the COVID-19 pandemic.  Previously, Charles worked in private equity at PSP Investments and management consulting at McKinsey & Company where his main functional areas were strategy, operations and finance, with a focus on extractive resources, including the mining and oil & gas sectors. Charles holds a Bachelor's degree in Mechanical Engineering from McGill University in Montreal as well as an MBA from Harvard University.