International Women's Day is an awareness campaign

TandemLaunch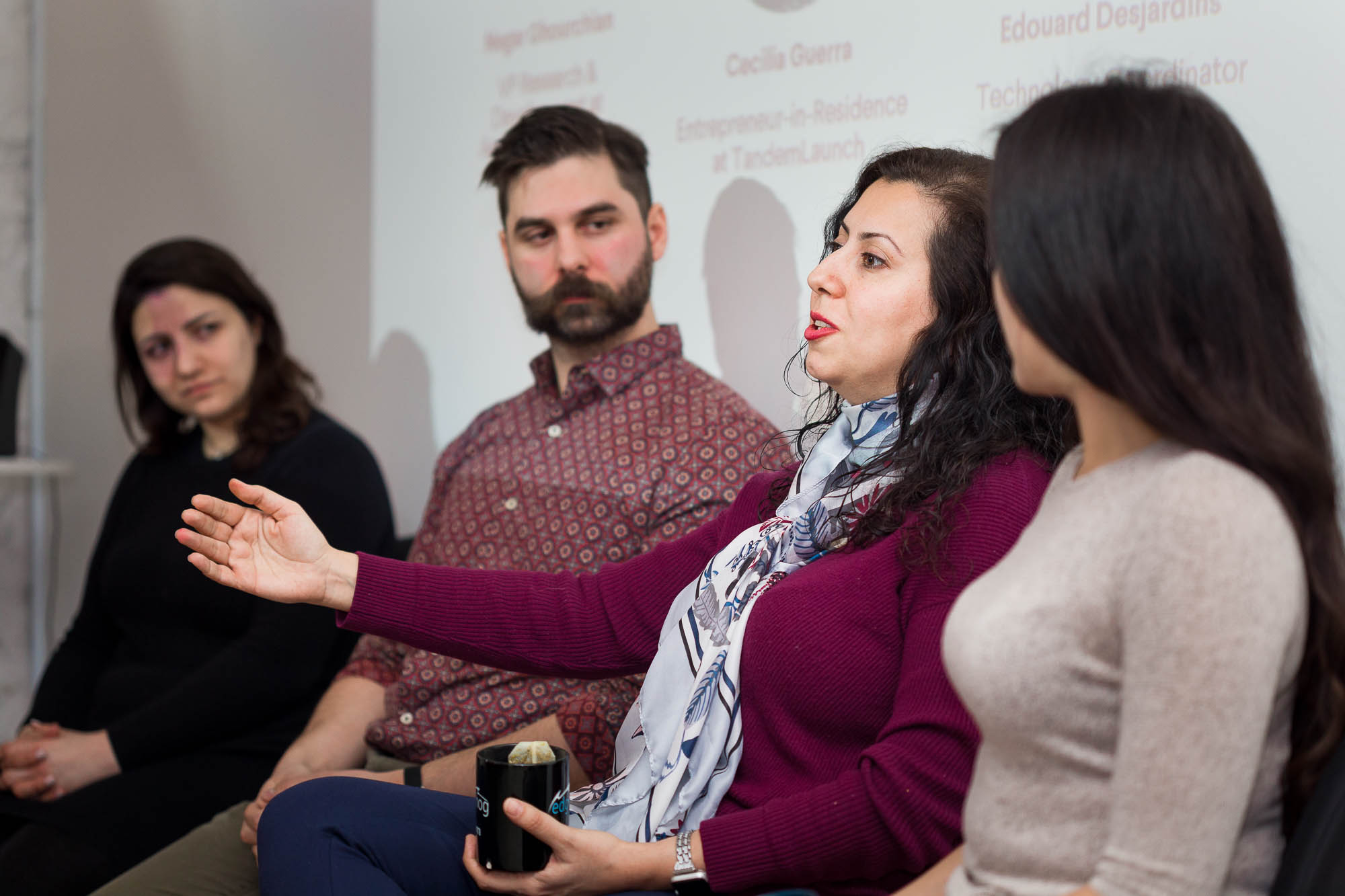 International Women's Day is an awareness campaign. The idea is, we note the progress made thus far and then keep the momentum going, to remedy, improve, grow and resolve. End goal = it's not a conversation topic needed anymore.
Instead of starting with overtures on all the things TandemLaunch does to tackle issues related to diversity, let's flip the scrip. We start with YOU.
· HOW can we encourage YOU, underrepresented diversity groups to pursue tech-entrepreneurship?
· What BARRIERS TO ENTRY in the tech sector do YOU face and how can we remove these?
Diversity matters. Not just to have more women in the room, for the sake of it. Intersectionality matters. How about a black lesbian woman in the room? Not just for the sake of it. This leads to concerns about, and the effectiveness of, reasonable accommodation, quotas, 30% targets and the like. As research shows, diversity makes sense. Diversity leads to better team dynamics, different perspectives and opinions and more creative solutions!
Cue the overture! Tandem Launch in fact, does expend great effort in tackling issues of diversity. Not only does the leadership strongly recognize the importance and necessity of this, we challenge existing frameworks and counter current narratives. It's not just lip service. Striking the balance of diversity is a daily topic. We actively pursue creating a diverse team and we are intentional in bringing diversity into our companies as Entrepreneurs in Residence. We actively seek out diverse leadership candidates for our companies and hold ourselves accountable when we fail.
Tandem Launch is actively striking partnerships with diversity groups and organizations in our community. We are building a company culture that cares about creating a welcoming environment by replacing male terminologies/pronouns with neutral terms and we have a family friendly workplace.
We held a panel for International Women's Days to discuss the issues faced by women in tech. We covered a range of topics such as the importance of talking about the issues, the "women's only" situation, microaggressions, stigmas surrounding paternal leave and the importance of mentorship.
The strongest response that surfaced during the panel was about education, from both the panel and the audience. The takeaways were that we need to be bringing to light the issues that are faced, informing people not only on terminology (important!) but also acting on the spot. If someone says or does something that is inappropriate, out of line, or a simple mistake or misunderstanding, people need to call that out. Both men and women. Often these situations are not malicious. But if you tackle each one as it comes, it begins to chip away at the "system". We must be persistent in our resolve, to break down the patriarchal social structures by responding each time. This is how we learn and improve.
Challenge people and yourself!
Dare to make people feel uncomfortable!
Educate!
As reported on the Daily Kos, "patriarchy is generally not an explicit ongoing effort by men to dominate women. It is a long-standing system that we are born into and participate in, mostly unconsciously."