Congratulations to Duncan MacConnell and Ladan Golshanara from TONZ

TandemLaunch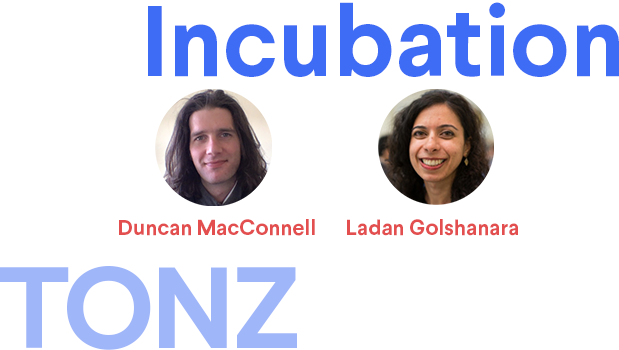 TONZ provides high-quality digital audio processing tools to support the varying practices of Gen Z musicians. Only TONZ has the technology to model complex non-linear processes, allowing us to produce superior quality audio processing products, music technology framework to support our customers.
Duncan MacConnell— Co-founder
Duncan MacConnell is a music technologist and audio software engineer from British Columbia. His research experience includes auditory scene analysis, digital signal processing, and music information retrieval. Duncan has experience designing, prototyping, and implementing audio products at different scales, and is passionate about finding new solutions to audio
Ladan Golshanara, Ph.D — Co-founder
Ladan Golshanara received her Ph.D. and Master's degree in Computer Science from the State University of New York in Buffalo. Her research was on a theoretical framework for data exchange on temporal databases. Ladan is interested in projects that involve getting deep insight from data, including text and images. She is a climber, loves outdoor sports, and has been a member of a winning team in two 2019 Montreal AI Hackathons.