Airy3D: Reaching New Depths in Simplicity, Versatility, and Affordability

TandemLaunch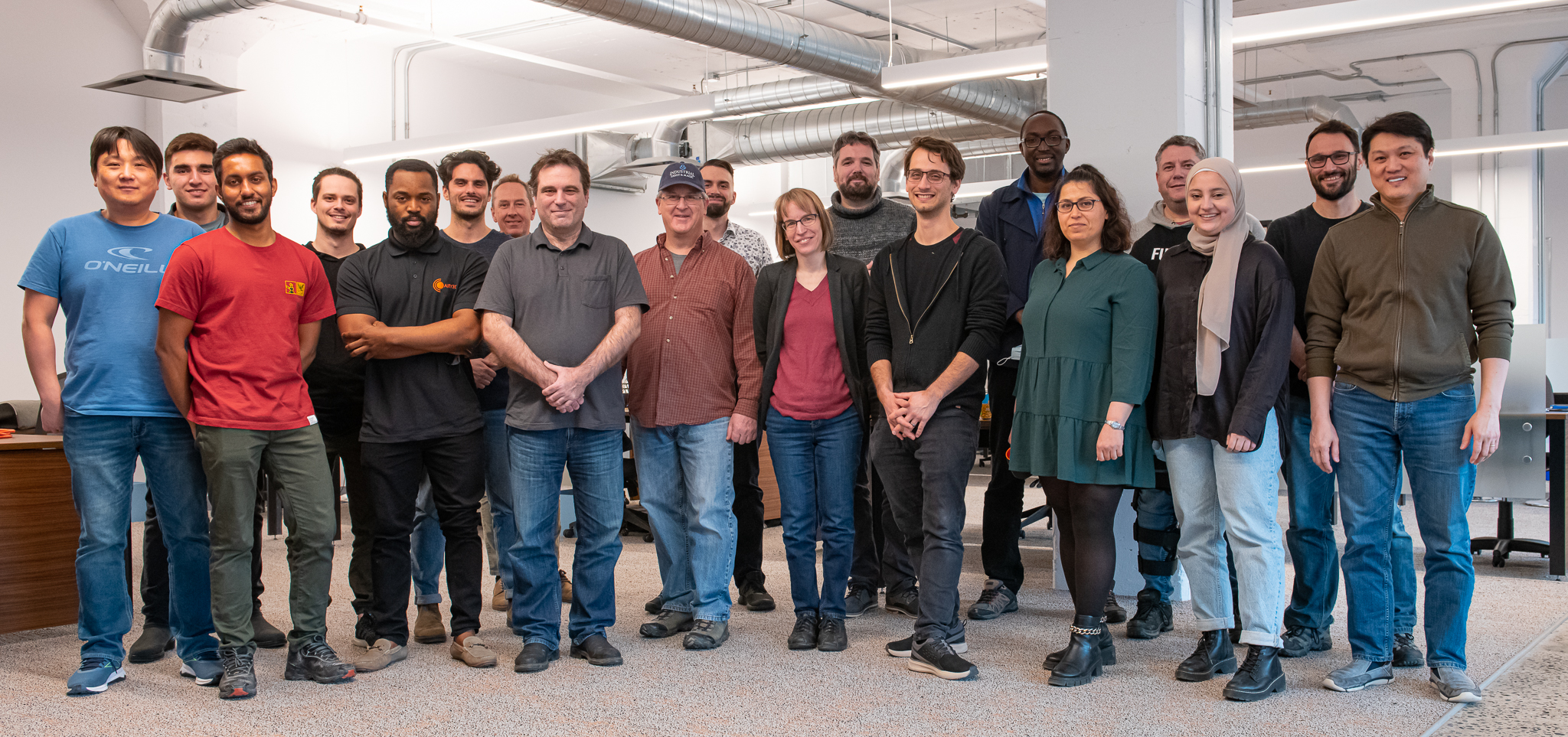 Airy3D brings 3D computer vision capabilities to any camera with unrivaled simplicity, versatility, and affordability. Like most startups, Airy3D did not follow a linear path to success. Along the way, the company encountered highs and lows, and had to overcome several challenges. Read on to learn more.

The Company
Airy3D brings 3D computer vision capabilities to any camera with unrivaled simplicity, versatility, and affordability. Created in 2014 at TandemLaunch, Airy3D has grown to be a key player in their industry, providing a hardware-enabled software solution in the consumer, automotive and industrial markets. Backed by world-class investors and leveraging a growing IP portfolio, the company employs a unique approach to obtain a richer and deeper image representation beyond the typical 2D image.
Like most startups, Airy3D did not follow a linear path to success. Along the way, the company encountered highs and lows, and had to overcome several challenges.
The Journey
By 2014, depth imaging had received industry-wide interest after the very successful launch of the Kinect product by Microsoft and subsequent acquisition of PrimeSense by Apple. Many industry professionals agreed that depth imaging was the future, but few agreed on the exact technical path. None of the techniques at the time – including time-of-flight and structured light imaging – had the cost and complexity profile needed for mass consumer adaptation. In that environment, TandemLaunch tech scouts started to search for the holy grail of depth imaging: a solution as simple and affordable as conventional 2D sensors but with full depth capability and no concessions.
Professor Alyosha "Al" Molnar at Cornell University was working on just that. Partnering with TandemLaunch and Entrepreneurs-in-Residence Jonathan Saari, Ji-ho Cho and Guillaume Poirier, the team was able to achieve opto-algorithmic modification of CMOS sensors to enable 3D/light field imaging without active illumination or degradation of 2D performance. To validate product-market fit, the team interacted with several heavy-hitting industry partners in the TandemLaunch network, including Sony and Intel, and ultimately demonstrated the concept on a production sensor. This close coupling of marketing demand and technical solution remains the cornerstone of Airy3D today.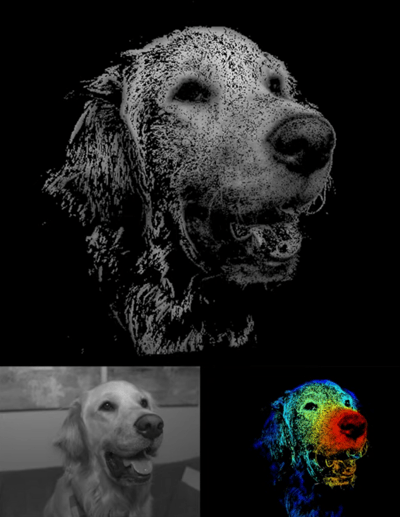 From a single RAW image, DepthIQ reconstructs a 2D image of Cooper (lower left), AIRY3D's company mascot, into a sparse depth map (lower right) and a 3D point cloud (top image)
"It is exceptionally important to listen to customer and market needs," says Kevin Tureski, General Manager at Airy3D. "First you need to listen so you can really understand what people are looking for in a solution, otherwise you'll run around with technology searching for a problem. Listening to potential customers and where they see value is important in aligning your messaging and product."
In 2016, Airy3D spun out of TandemLaunch as an independent company funded by a seed round led by Robert Bosch Ventures and several U.S. VCs. The company subsequently raised Series A financing in 2018 led by Intel Capital. The Airy3D team scaled up to include sales, marketing, and business development functions. Prototypes were under development, with a plan to have production-grade sensor prototypes in early 2020 and raise Series B financing in late 2020. Then COVID-19 hit.
With COVID-19 reaching a global scale, it made sample evaluation by their prospective customers all but impossible. Worse, the investment market was paralyzed for months as financial and corporate investors evaluated the impact of the pandemic. Unable to deliver to key potential customers to build a revenue stream or to secure financing, Airy3D was at a crossroads.
To extend the company's runway, the team streamlined expenses, including eliminating most of their executive functions. The Airy3D technical team rolled up their sleeves to deliver a new line-up of product solutions with new manufacturing partners. Meanwhile, the hunt was on for revenue!
"Startups only die when people give up. Part of our role at TandemLaunch is to ensure that ventures with great potential get just enough help during difficult times to get back on their feet," says Helge Seetzen, TandemLaunch Managing Partner serving as Executive Chair and Acting CEO at Airy3D. "Despite a very challenging 2020, the team pulled together and delivered a truly spectacular rebound with new products, new customers, and now a profitable business. It's great to see the team hiring again."
By 2021, things were starting to look up: Airy3D's technology started to demonstrate additional capabilities that were previously thought not to be possible, major revenue deals in new markets signed, and additional venture debt financing secured. Today, the company is operating profitably with partnerships in several verticals and a bright future ahead.
The Team
If you ask Ji-ho, co-founding Entrepreneur-in-Residence, what led him to pursue an entrepreneurial career path, he will confide that his passion for technology and wanting to have an impact by developing something unique propelled him towards building his own venture. Unlike academic research, which typically results with a publication, Ji-ho wanted to create something that could benefit others. What first attracted him to join TandemLaunch's Entrepreneur-in-Residence program was the thrill of working with challenging technology to solve a market need.
This mission of real impact stretches through Airy3D's culture. The Airy3D team prides themselves on their unwavering drive for process improvement: while their first sensor prototype was difficult to build correctly, the second iteration was slightly easier, and today they can turn around a sensor design and have it manufactured quickly and efficiently.
The Airy3D team believes that understanding the culture you want to create is crucial when building a company from the bottom up. Airy3D has cultivated an extremely collaborative and culturally diverse environment where experts in different fields work closely together. In a similar vein, Pier-Luc Tardif, Director of Business Development, believes that "you cannot afford to have people get stuck in narrow roles. People need to be comfortable with going outside their comfort zone and do things outside their job description."
"Roll up your sleeves and stick with it – that's a startup," says Kevin Tureski.
To learn more about Airy3D, visit their website: www.airy3d.com.